"BROUMMMMMM !!!!!" That was the soundtrack of today 's chapter, thunders. After noticing how it poured last night, none of the 12 hikers that spent the night in the shelter of Conangles had the hope of doing anything during the day which was beginning to get light, grey and rainy.
I wasn't worried about the rain as I'm more than use to it (what did you expect a Basque to say?), but to get caught by the storm in the upper parts and get matters complicated. In the end, I decided to try my luck and when the rain eased off a little, at 7:30, I got going in the way to Benasque valley.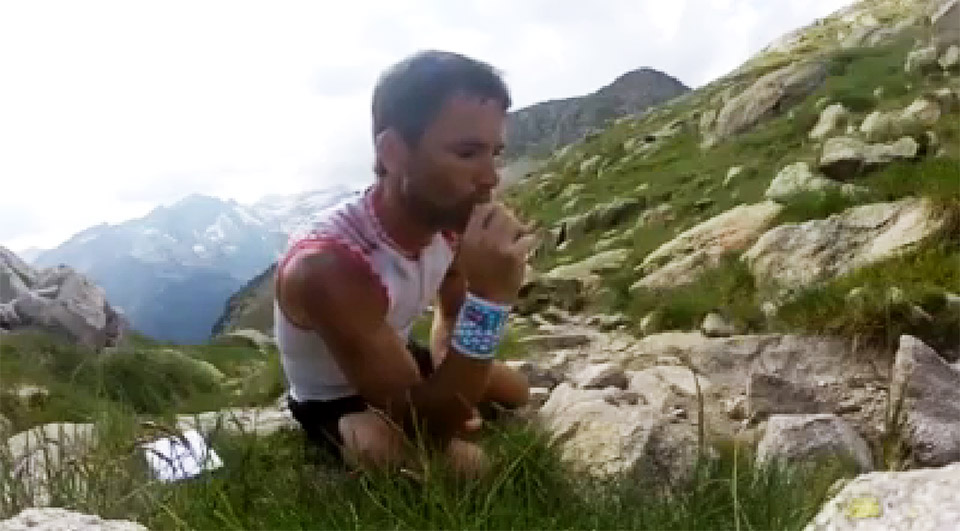 After the first endless ascent of the Salenques valley, from the Estany de Cap de Llauset area and before starting to ascend the Collado de Ballibierna, I saw something very familiar to me. Among the GR marks there were race course marking tapes!!! They were the marks that some hours after would be followed by the participants that would take part in the race that go around Aneto mountain range.
Following them through all never-ending unpleasant path, when I was almost in Benasque I turned right, in the direction of Estos valley. I did the stop of the day to eat something in the shelter located there, and I set off without delay towards the shelter of Biados, with the continuous threat of thunders. It was a long ascent to Chistau pass and after a beautiful descent, I arrived at Biados. I only had a last ascent left then, and done.
Ascending d'Es Caballos path, some fog appeared and I was caught in two little storms, but as the goal was near, I faced it with enthusiasm. My day ended with another disgusting descent through a path, my ankles and knees can't stand it more!!! Once in Parzan and as hungry as I was, I got dinner directly, no having any shower, nor getting changed in between. I'm very sorry for those who were having dinner next to me…