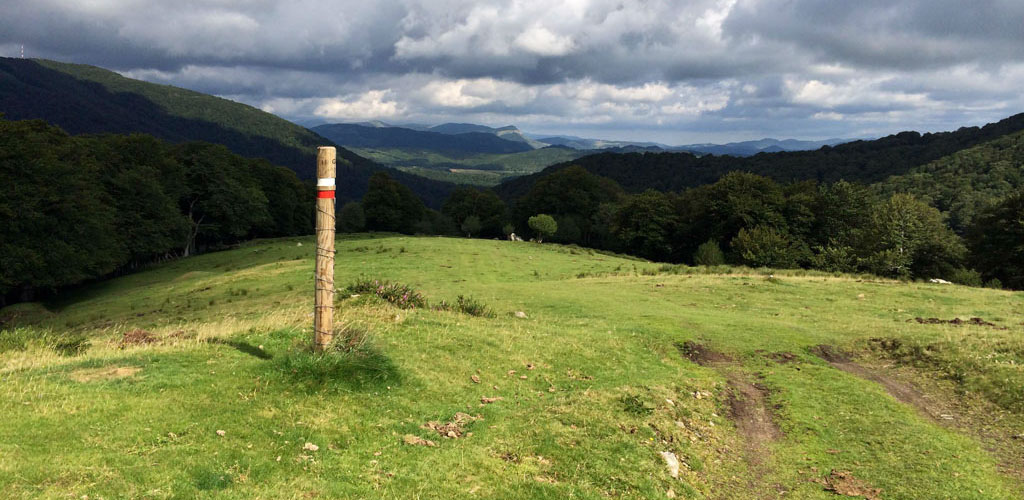 As everything in this life, it seems that this adventure is also coming to an end, and right now, I'm both happy and sad. Happy, because I'll see my dream accomplished, and sad, because this experience that for sure will make up part of my life's work is finishing (I hope not to end in a psychiatric hospital, because depending on who watched my videos anything could be possible…).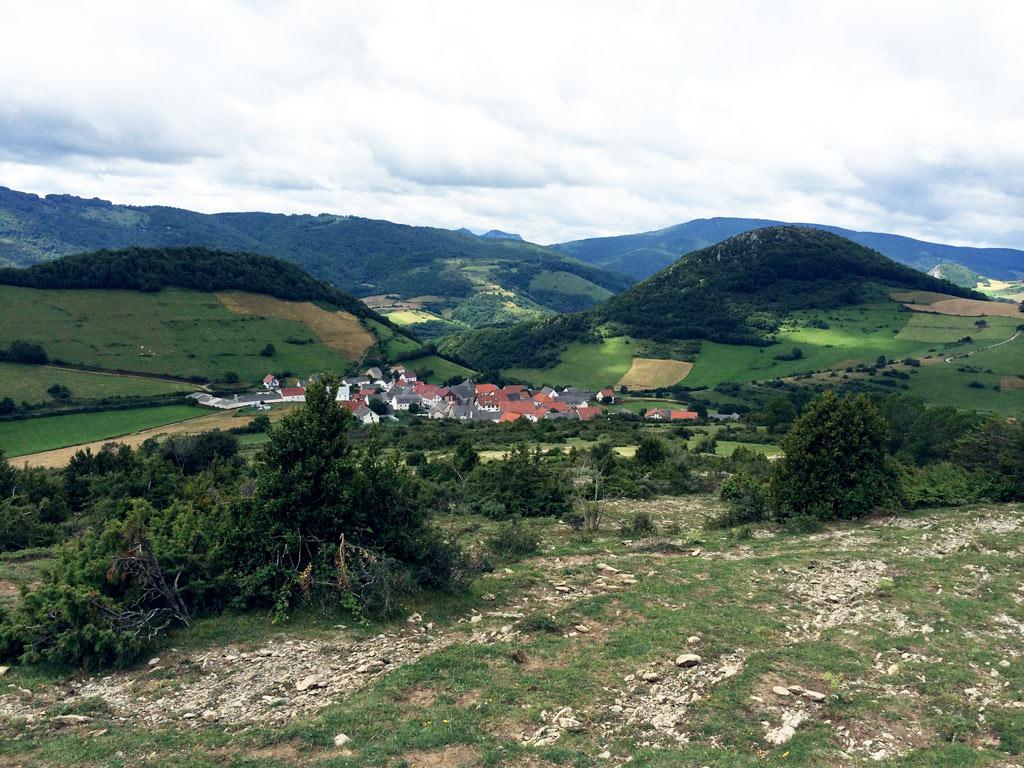 Not to get out of the habit of these days, I also slept very little last night, and I was preparing everything to depart at 6 a.m. As there is the patron feast in Izaba, when I set off there were people having fun in the street and I gave them the funny time of 6 a.m. That's normal, imagine that you are partying quite drunk and suddenly, a dwarf dressed up of who knows what and wearing a light-bulb in his forehead appears out of nowhere… They made me the wave!!!! Anyway, back to the point. Today, the main feature was the climatology, it's very noticeable where we already are…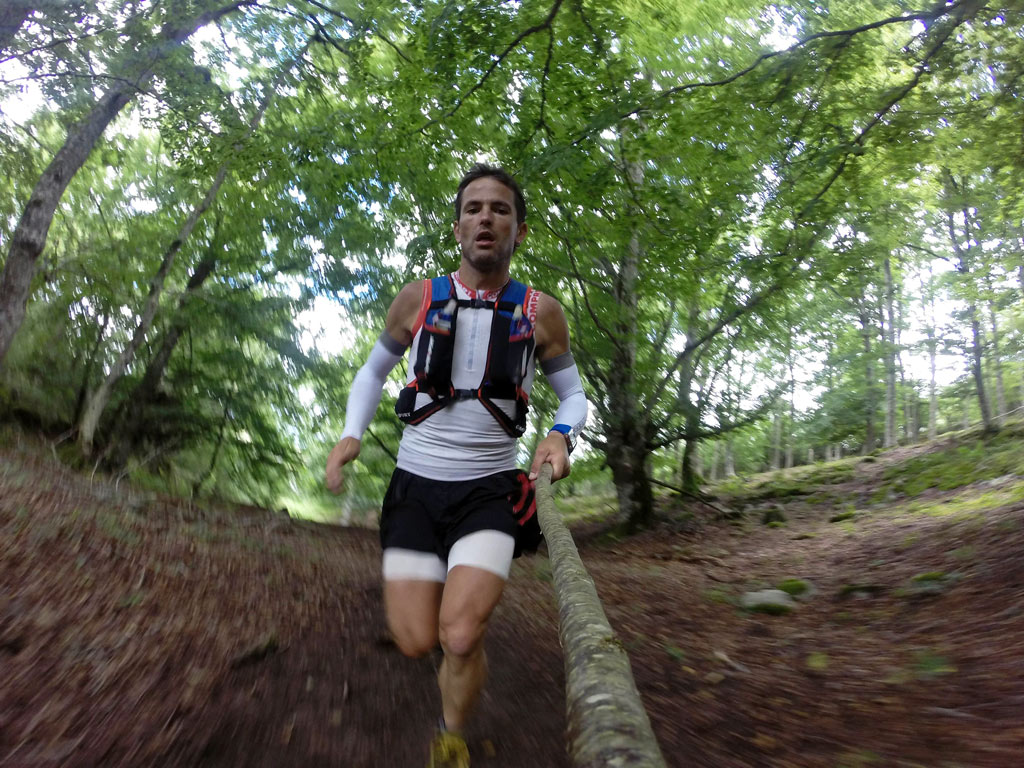 The first 5 kilometres have been gorgeous; a small ascent in vía crucis through a Roman road to the Idoia chapel and then, a beautiful path through an oakwood. It was cold and it rained a little, but I was enjoying it. However, once I got to Kakueta, it started the festival of paths consisted of annoying pebbles, and so it was till Otsagabia. I took a tea and an omelet bite in Otsagabia to warm-up, and I started the second stage of the day. To tell the truth, I could say very little of that second part concerning landscape, as there was such a thick fog that I could see very little. What's more, there was a moment in which I got quite scared as I couldn't even see the marks…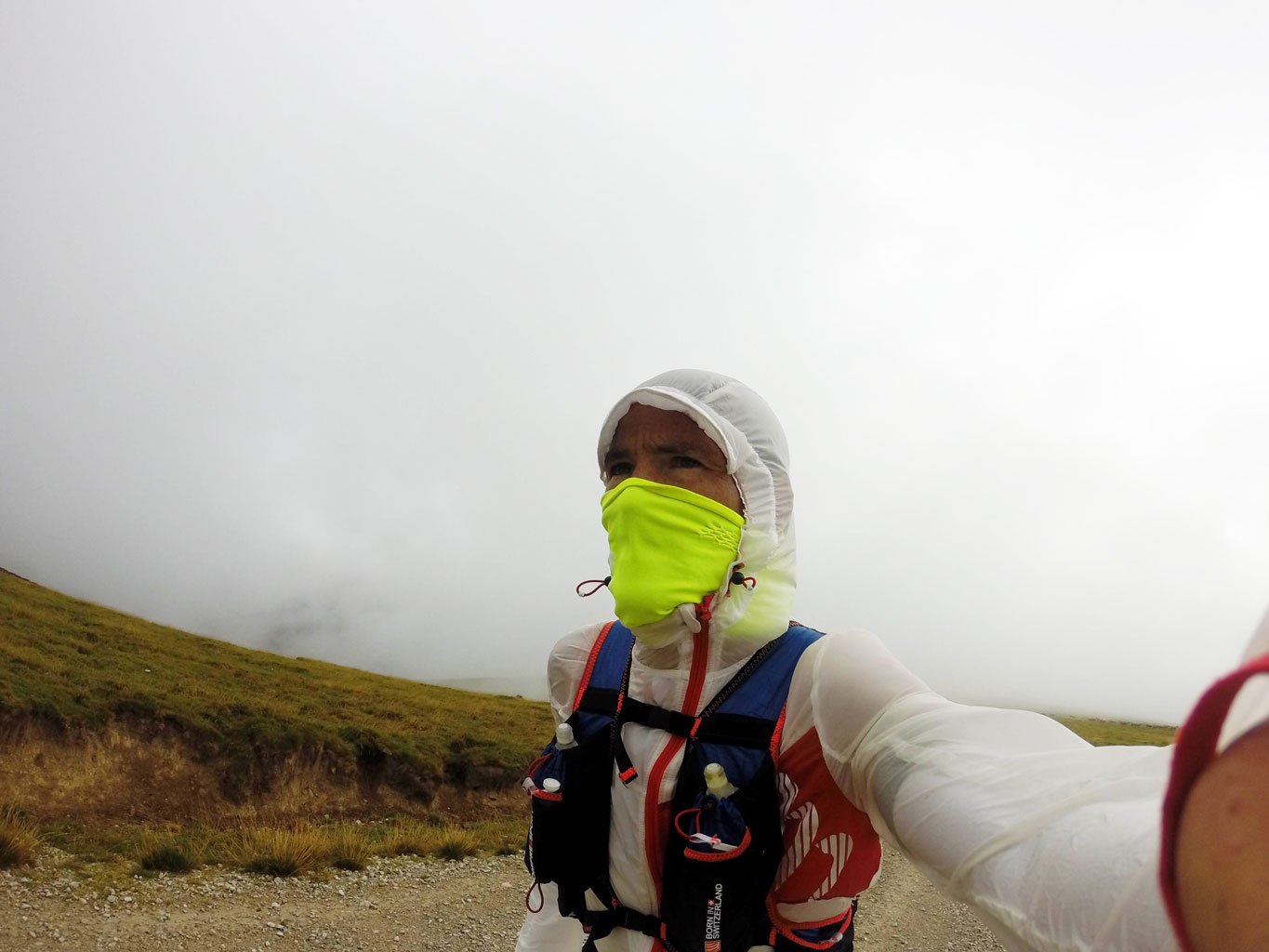 Using all my orientation skills, which are non-existent (otherwise, you could ask the people attending to orientation classes in the training camp of Transgrancanaria), I achieved to reach Orbaizeta, where I stopped for a while to eat something.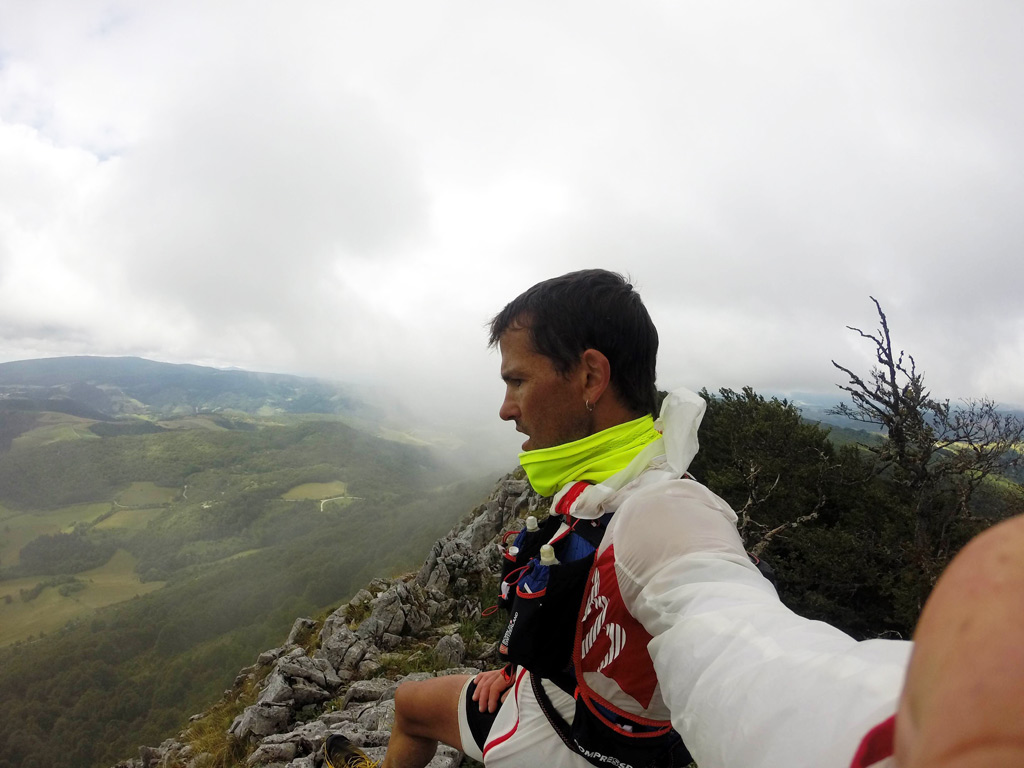 After having lunch, some shy sunshine appeared over the green lands of Aezkoa Valley, and with renewed moral and strength, I restarted the way. The stretch between Orbaizeta and Auritz is always spectacular. It is a continuous up and down through woods and properly signalled paths, in where today, the mud was the king. After some slip, I reached Auritz in perfect conditions and as it was quite early and I felt I had some extra strength, I decided to make the ten kilometres between Auritz and Sorogain, in order to have less kilometres to do tomorrow…
Tomorrow, my last chronicle will be written. All the good things have their ending…